BMW Loaner Vehicles and Hertz Rental Cars on Site
Having Hertz Rental Cars on site, combined with a fleet of loaner vehicles -- many of them BMWs -- allow us to better serve you. It means your experience at Kuni Collision Center is as quick and painless as possible.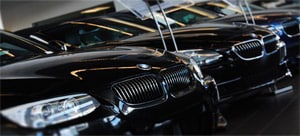 We want to make sure we take care of our customers as well as we'll take care of your car. We're work with you and your insurance company to make sure the experience is as pleasurable as possible. Contact us today for a free estimate.