Complete Collision Repair - All Makes, All Models
Popular belief states your insurance company has the authority to dictate where you take your damaged car for repairs. The Truth? You can choose the shop that gives you the best level of service, price and quality parts. Kuni Collision Center is the premier and preferred Full Service Collision and Repair Facility in Portland, Oregon for performance, luxury and non luxury vehicles. We are Oregon's ONLY BMW certified collision center.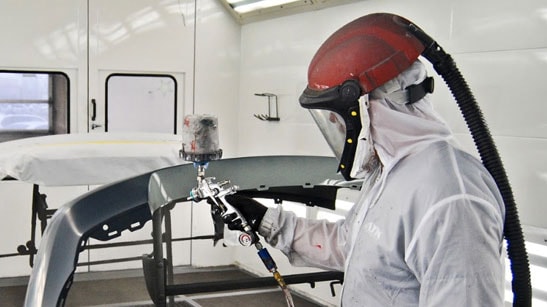 Free Estimates
While we work on all makes and models of vehicles, the newly expanded Kuni Collision Center handles it all, from simple body or paint touch-up, to full pre-collision restoration. If you are not sure which Full Service Body Repair and Collision Service Center shop you want your car towed or driven to, then call us for a FREE estimate. Allow us to give you a good start in this sometimes stressful situation. For more information on how to make sure your accident or repair work will be handled professionally, courteously and respectfully visit us of give us a call at 503-372-7563.